We

apply

psychology

to enhance working lives and organisational performance
Covid-19 challenges
The people challenges of Covid-19 are both very real and continually changing. We recognise that whilst the government may be taking many measures to support businesses, you might be finding it hard to see a clear path through and out of this. You may:
Be struggling to get the best out of home workers or to support their wellbeing.
Be wondering which leaders and colleagues are adapting to new norms and are able to support their teams.
Find that despite your best efforts, redundancy or restructuring are required.
We can help with remote assessment and development centres, enhancing the resilience and wellbeing of home workers, coaching leaders and facilitating team sessions. In addition, with a wealth of experience in assessing staff for restructuring or redundancy, we are well-placed to undertake this.
To access all our expertise virtually, why not get in touch now?
Our approach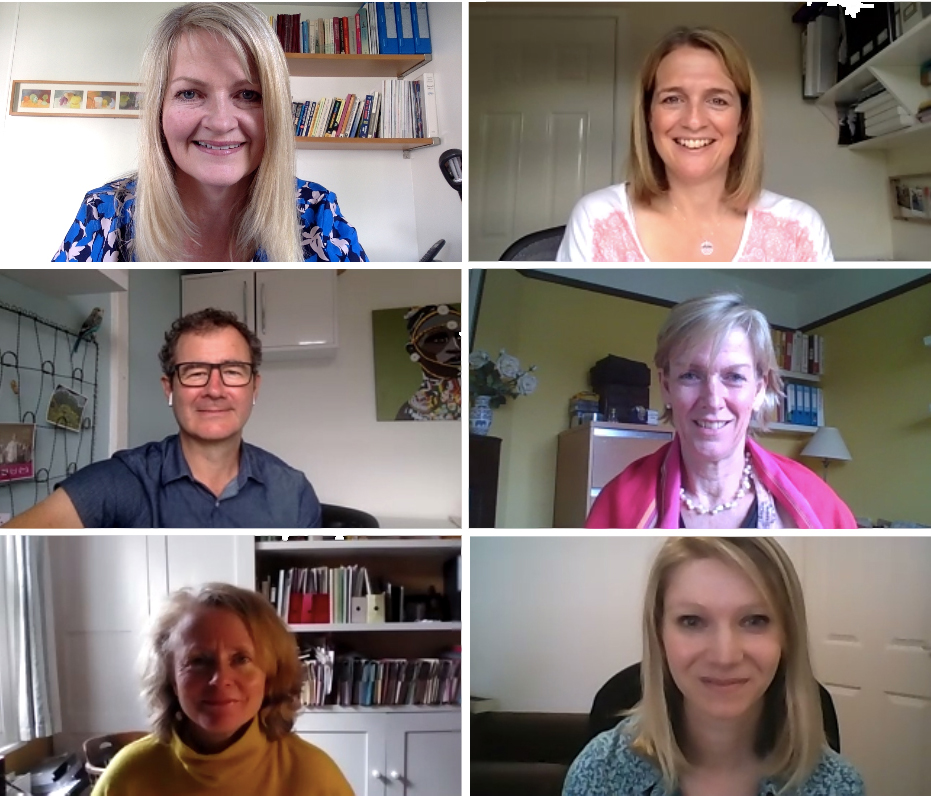 At Work Psychology Hub we work in partnership with clients to provide smart, evidence-based and cost effective solutions for talent assessment, talent development and to enhance organisational agility. Predominantly Chartered Occupational Psychologists, our team has a wealth of experience of applying psychology to the workplace. We pride ourselves on making a difference and enjoy spreading good practice that has a sound research base, as well as having a strong hand in evaluating our interventions and learning from this.
Learn More
A big thanks to the WPH team who was very good, engaging, helpful, kind and made the Mindfulness day interesting and useful. I am using some things we learnt already.
The really valuable part of the development event was the feedback provided by WPH psychologists – talking through themes that came up and ideas for dealing with them.
Coaching sessions with WPH were very productive and thought provoking. They helped me to crystallise my work transition and ensure continuance of delivery through my team.
This Mindfulness training run by WPH should be made mandatory, its value will have a huge impact on my role. It would enable a more happy and therefore productive professional.
I found the development event very worthwhile, insightful and challenging, which is what is required to further develop.
The psychologists at WPH helped me understand feedback I'd struggled to make sense of for over nine months. Their clear and direct approach, underpinned by lots of empathy, support and good, sound advice, was just what I needed. A real revelation
Dyslexia assessment and coaching with psychologists at WPH has helped me to understand myself better and enabled me to cope with my difficulties, boosting my confidence at work.
Coaching with WPH was open and friendly. My coach was easy to talk to and delivered messages clearly and with empathy. She challenged me and coached me to review, giving me a different perspective.
Work Psychology Hub set up an innovative process for us to select Practice Nurses. Our ongoing partnership with the wonderful team brings professionalism and kindness, as well identifying some excellent recruits.
The WPH introductory Mindfulness day was really great and I have learned some useful practical things that I can use in my daily work and private life. Great trainer - thank you.
I have worked with psychologists at Work Psychology Hub for over a decade and their professional approach to Leadership Development is one I would recommend to others.
Coaching with WPH has helped me to focus and concentrate on being present in the moment, rather than being distracted or distressed by nerves or other factors.
WPH psychologists provided information that was clear and the structure of the day was well thought out. All assessors were welcoming and put my nerves at bay, with candidates' needs being considered throughout. Overall a very positive experience – thank you.
My WPH coach was sympathetic and their questioning coaching approach helped me to have confidence in opening up. Discussing issues with them helped to identify areas of strength and development and to consider a way forward.
Cognitive behavioural coaching with WPH has been great. I now know what some of the barriers to my effective performance at work are, and with her help, am working to overcome them.
WPH worked closely with us to plan and develop assessment centres for our recent senior level restructure. They demonstrated a true passion for what they do, are professional, diligent and determined.
We
value
Facilitating growth
Making a difference together
Achieving the best solutions